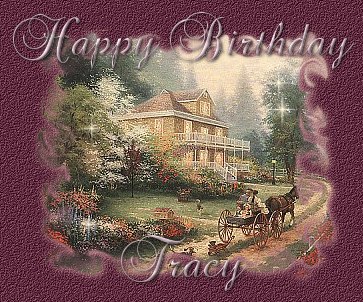 Surprise Tracy!!!
In honor of Tracy's birthday, the Beauty Divas wanted to do something special for our special (and overworked!!) sis.. This page was made just for you, with a little good cheer, a few good wishes and a whole lot of love!!
Happy Birthday, Tracy!!!

Now follow the clown!! I think he kinda likes you..*G* He is here to take you too your party and don't forget to come back and look at your beautiful gifts!!