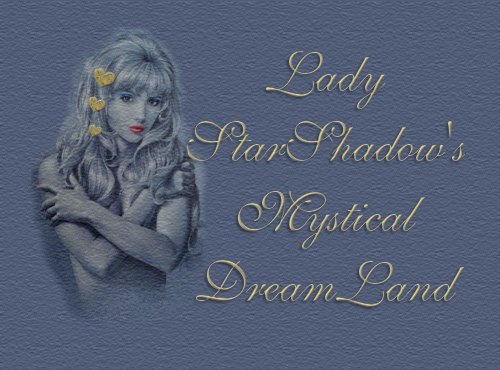 To View these pages as they were meant to be seen, you need the font, ShelleyVolante BT. Thanks.
Last Updated: June 24, 2000

Greetings.. Welcome to my DreamLand.. If you came looking for The Retreat, you found it, or what is left of it.. *Grin* I have finally decided to change the graphics, yet again and give The Retreat a new name to go with the new PC.. I hope you will enjoy your visit..*S* Some of the pages may contain a little nude art, so watch out for that..*S* Nothing distateful though!!
If you are a return visitor, you will find that alot of my pages are missing.. I decided to take them down while I remodel.. After I redo them, I will re-add them.. I really would like to start using my own graphics on all the pages, but that will take a bit of time, I'm afraid.. If you find a link that doesn't work, then I apologize, right now my pages are a complete mess..*Sigh* So, for a little while The DreamLand will be under a little constuction..*G*





Below you will find links to some of my pages.. I have added a few new pages over the last few weeks.. I made a page for some of my graphics, I have been playing with.. Nothing great, but I'm slowing getting the hang of it You will also find a link called Journal.. That is going to be a combination online journal/What's New page..I decided to combine them since my journal will have some to do with the changes I make here..

I created a page for my new fitness program. This is the only place you can get to from.. I haven't added the link to the other pages yet.
I also finally got my graphics site together if you would like to take a peek..*S*





I was playing with my video cam, that came with the puter a week or so ago and got this image.. My cam sucks..*L* But the pic wasn't too bad.. I wish it had been clearer though.. Anyhoo, here is what I look like..*S*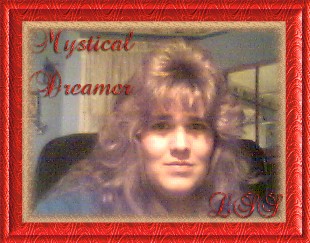 I know, it is red!! Very red..*L* Twas in a mood, I guess..Hehehe





There came a time when the risk
to remain tight in a bud
was more painful
than the time it took to blossom.
Anais Nin

Look beyond what your eyes can see,
Or you may never see what is really there.
~Lady StarShadow





I'm very proud of this logo!! It means more to me than most people know!! It is my Beauty Logo for Sisters of the Golden Moon.. Thank you, Katie..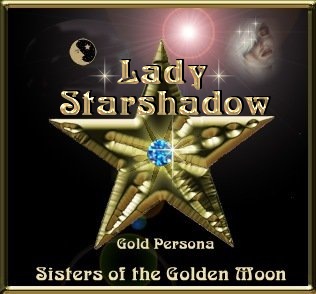 Thank you Lady Sunshine for such a Beautiful Gift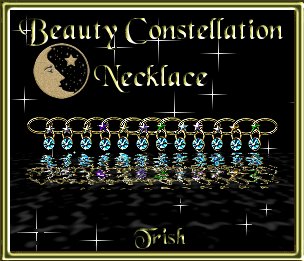 Here is another logo I'm very proud of!! Thank Ya Babs, for making such an awesome logo!!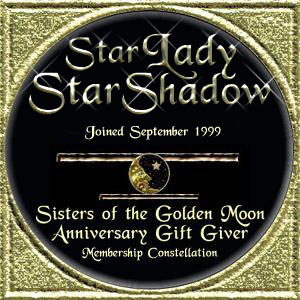 Wanna visit the best cardshop on the net??? Try this one!! I recommend it highly!! *Giggle*



This is something my Beauty Sis, Fawnna, made out of a dingbat!! And it has my name in it..*L* Isn't it just the coolest thing??*S*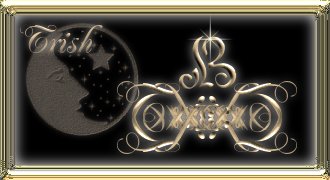 I Am A Proud Member Of: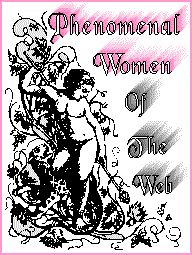 Phenomenal Women Of The Web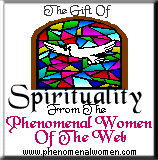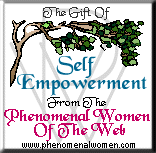 If you need to contact me, just visit my Contact Page... There you will find my e-mail addy, Icq number and junk like that.. Saves me a bit of time..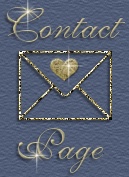 If you find any bad links just let me know..The names that have an asterick next to them are recently updated pages!!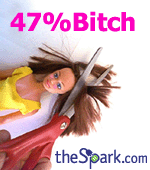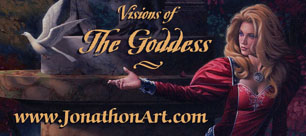 Graphics on this page were created by me, please leave them where you found them.. *S*