If you find any bad links
just let me know..Thanks!!
I have a new questbook!! Yippee!!! It seemed like my guestbook was always having problems, so I got a new one.. Plus I wanted to have a customized guestbook and I couldn't figure out how to do that with my old guestbook..~Grin~

If you would like to view the old one, please click here.
If you want to still sign the old one, click here.
I Am A Proud Member Of:


Phenomenal Women Of The Web
I have adopted an egg from the site fights!! I can't wait to see it hatch!!
Adopted June 14, 1999


Well, I'm not sure when it hatched, but it did..~L~I've been so busy moving out of Geo, I didn't check it..~L~ So, I went and got another.. This one was adopted July 6, 1999

I recieved this flower from Sister Nakia for supporting her in the sitefights.. Thanks Nakia!!



Send a Spirit Flower!

I'm not sure where the snowglobe came from.. I must have deleted the addy, because I couldn't find it.. If it belongs to you or if you know the lady that made it, please e-mail me.. Until then I will continue my search of the snowglobe webrings.~L~ I know she has to be in one of them..~S~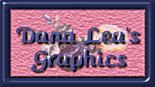 Guestbook is by: