The calanders are lying to us.. Today is Monday!!! It sure feels like a Monday.. *L*
I joined a new group called Circle of Style. So far everyone seems really nice.. I really needed to do something new. But I did something I told myself I wouldn't do.. I submitted my graphics site instead of my homepage.. Why did I do that? I like the graphics on my page and I don't think there is anything wrong with them.. So what if I am using a half naked lady.. I like her, and I love the new set, yet I didn't submit it.. I could really kick myself for not following through. I think it comes from that fear of not being liked. Not sure where all these insecurites I have, come from. Sometimes I feel like I have lost a part of myself. Something is missing that makes me a whole person. It really is hard to explain, but there is something missing my life, and just can't figure out what it is.

I bought some new stationary.. Now isn't this girl cute???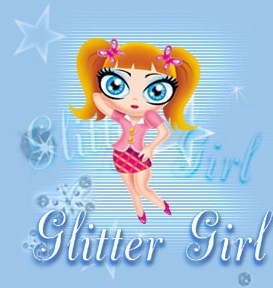 She reminds me of my new Diva..
Christmas!! I'm so glad it is over!!!!! The kids were happy with the gifts they got. I got a DivaStarz from Jim and will be getting my own domain. With Jim being laid off for three weeks and a busted hot water heater, I had to put it off until he goes back, but hopefully in the next week or two I will start getting my pages transferred. I'm excited.. I have wanted my own domain for so long, it isn't even funny. I'm still trying to decide where to go though. I had planned to go to No Monthly Fees, but I found a new place called Blue Domino. Blue Domino offers unlimited space and unlimited Bandwidth!! That in itself is worth alot.. Bandwidth stealing is a huge problem and can be very expensive.
I finally got my new look up.. I love this one.. Revealing with class.. *S* I'm done with trying to stick to certian guidelines webrings and groups have set up. I really don't need to belong to webrings. My site wasn't created for children. I don't think a child would find my site interesting. My site is for me and this is the way I want it to look.. That's all there is to it.. Besides, I don't feel there is anything wrong with the nude body. The nude body is beautiful and I don't want to raise my children to think there is anything wrong with it.

Other than that, it has been pretty quiet. I have been working on the SGM Beauty Ezine this week.. Made two sets and two tutorials and I think I am going to make a Valentine set as well..

Better get back to work, I have tons to do still.. *S*
posted by Lady Tish at 9:36 AM